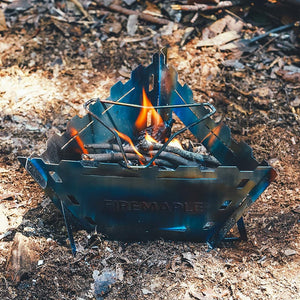 Portable wood stoves without propane canisters
Compact, lightweight and portable, high efficiency heat output with the bounce of occupying the less space. The wood burning stoves help to create full-service cooking space and fun.
Burning stoves
The selection of a wood stove allows you to avoid carrying propane canisters, which are used for propane camping stoves and camping ovens. Transporting such canisters is not only tough, but it also could be dangerous. Every camper knows that during travel, fresh air, good exercise and walk provoke hunger, and every food cooked under the stars and by using our stoves make it the most delicious. These stove designs are simple and more effective. It throws out a good amount of heat to keep you cozy to make your chilly nights toasty during winter season and above all it takes less room.