Adventure with Ultralight
Extremely portable, easy-to-use, and ultra-lightweight, our cookwares compress the space and weight to the most while being the key to quick, fresh-brewed coffee and hot meals no matter where your adventures take you.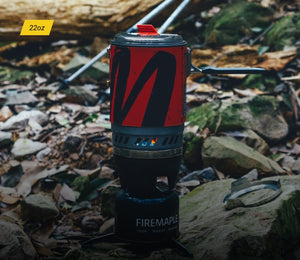 Polaris Pressure-regulated Cooking System
The ultralight cooking system with pressure regulator
Learn More
LOOKS CALM. ACTS WILD.
NE Yankee, Customer
"I expected something reasonably nice and serviceable. What I got, however, was far better. The stainless is flawless - no overt wrinkle or stretch forming marks, a uniform high polish, and no sharp edges to be found anywhere."